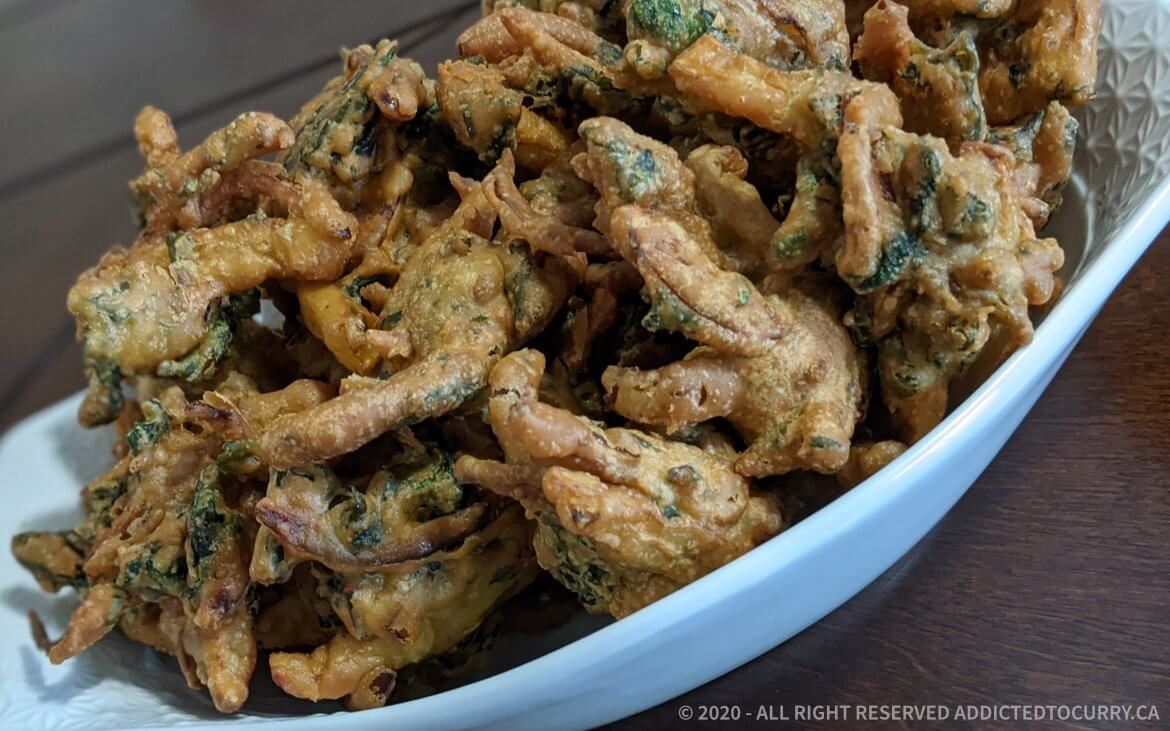 Delightfully crunchy deep-fried spicy potato and spinach fritters. Make a great snack for tea time, dinner parties and picnics.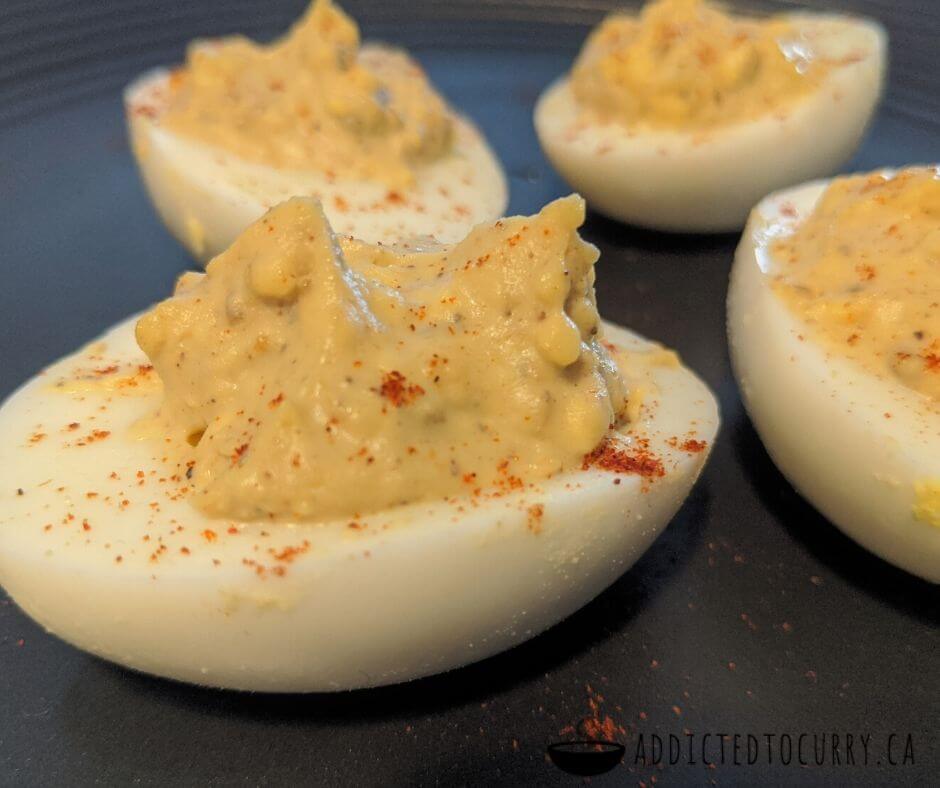 Our take on the classic deviled eggs recipe, made with ground mango powder, garam masala and powdered chilies.
One part boiled eggs one part stuffing this has to be one of the easiest appetizers that we at addicted to curry know how to make. From christmas dinners, parties, potlucks, picnics to family get togethers this is a finger food that is almost always present.