This tangy and spicy chutney is simply irresistible and pair which pretty much anything you can imagine. Makes for a great relish on burgers, side to go with roasts and pork loins or curries. Between this and our mint chutney it's always a toss up.
We were craving a chutney but at the time didn't seem to have all the typical ingredients to make our mint chutney. After a few minutes of taking a look at through our pantry and fridge we crafted a chutney based on the ingredients available. We decided to try green chillies, fresh apples, onions, coriander, garlic, Indian spices and a dill pickle. This chutney is low in fat and contains no dairy so it is vegan friendly. It does pack a bit of heat so be warned, if you don't handle spices well maybe tone down the chillies or remove them all together.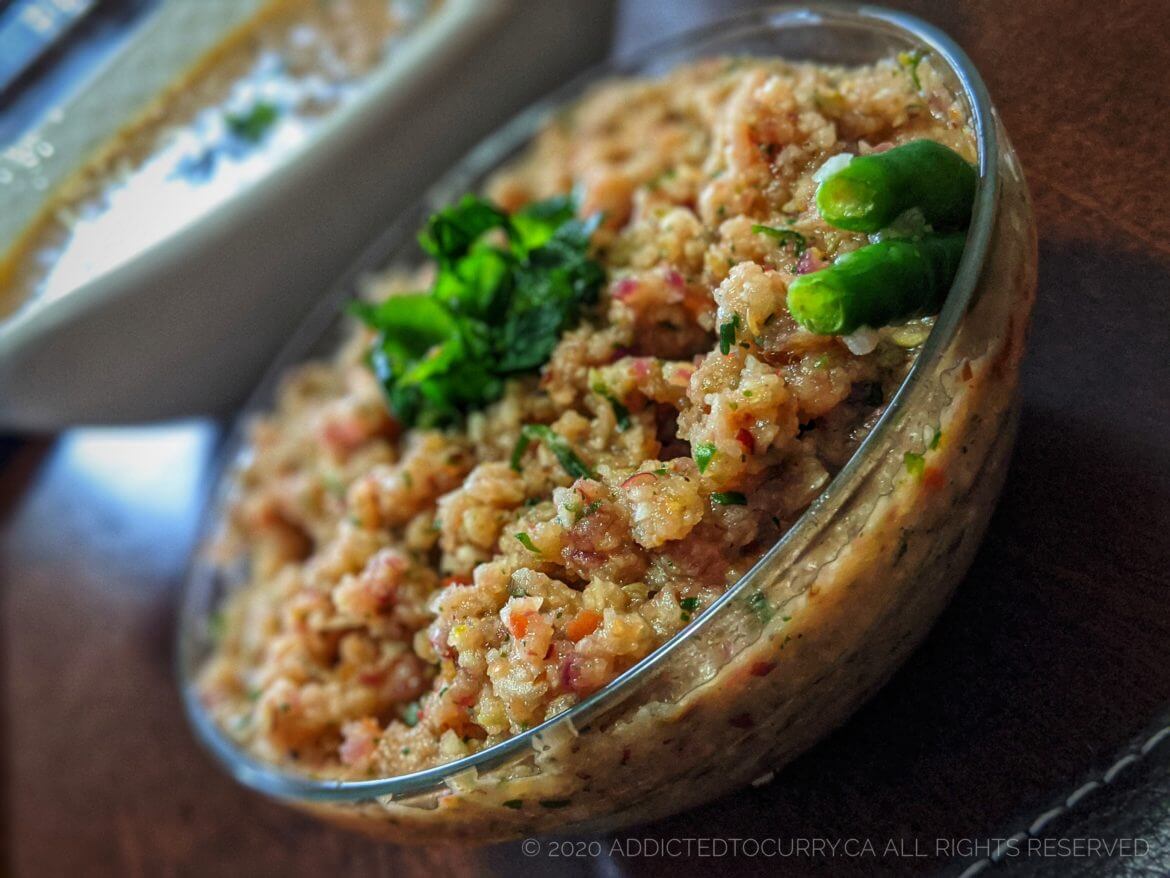 Ingredients
4 macintosh apples
1 large onion
1 clove garlic
1 bunch coriander leaves
3 green chilli peppers
1 large dill pickle
1 tsp cumin seeds
1 tsp garam masala
salt to taste
Instructions
Coarsely chop apples, coriander, pickle, chilies and onion into 2-3 inch pieces. We will be blending them shortly in a food processor so there do not need to be precise.
Now combine all the ingredients including the spices into the food processor.
Pulse until chunks are roughly 2-3 mm in size and mixed well.
Serve with roast, curry or desired dish.