Indian food. The first thing that comes to mind are the rich flavours through the magical blending of aromatic spices. With this simple recipe for Garam Masala you'll be cooking your own authentic Indian dishes at home.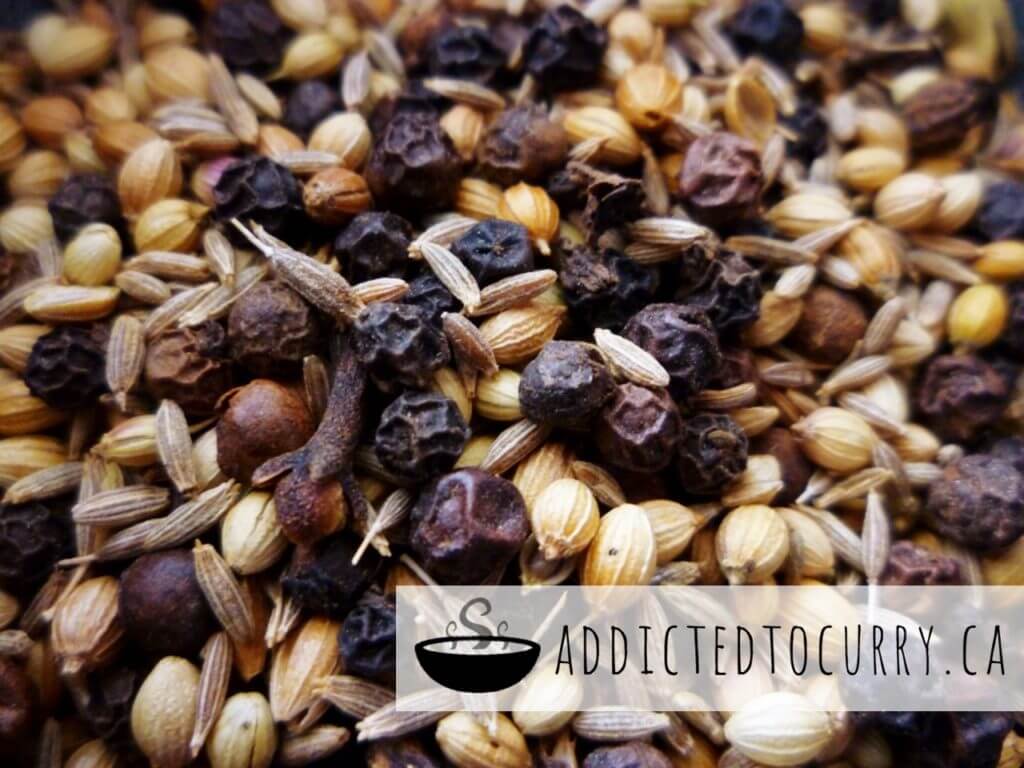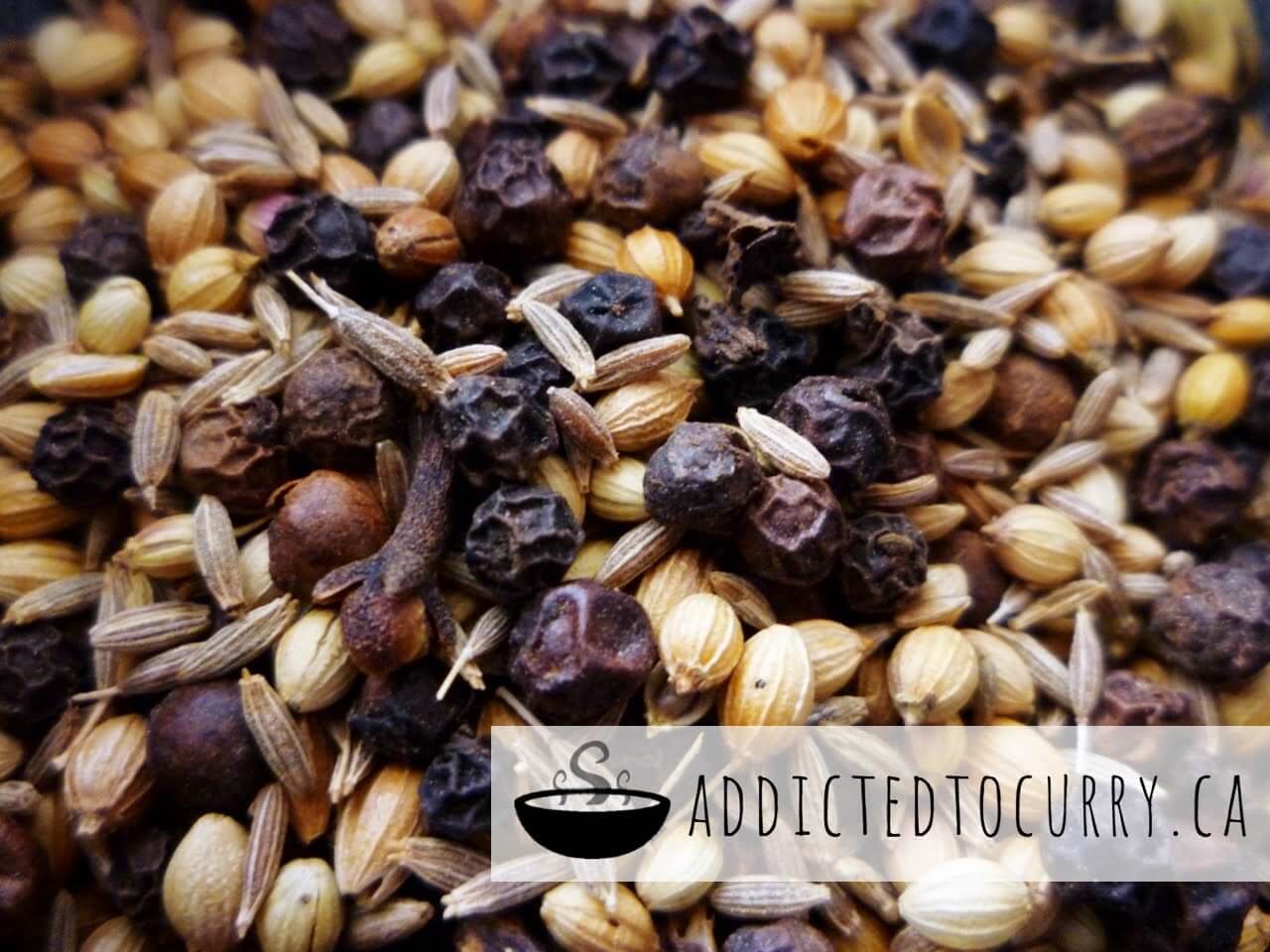 Before we take a dive right in and start cooking dishes, we should get to learn a bit about this aromatic mixture spices. First off, there is no right way to make it and just because the store bought version may list extra ingredients like nutmeg etc. doesn't mean you have to add it to your mix. This means you can swap out spices here and there to make your own unique mix. On our last trip to Punjab the Garam Masala used to make the household dishes differed from what we use in our house. Even at home, each family member has their version suited to their tastes. This makes for interesting interpretations of the same dishes, so we rarely get bored.
While Garam Masala is typically roasted prior to grinding. It doesn't need to be we don't roast them prior to grinding.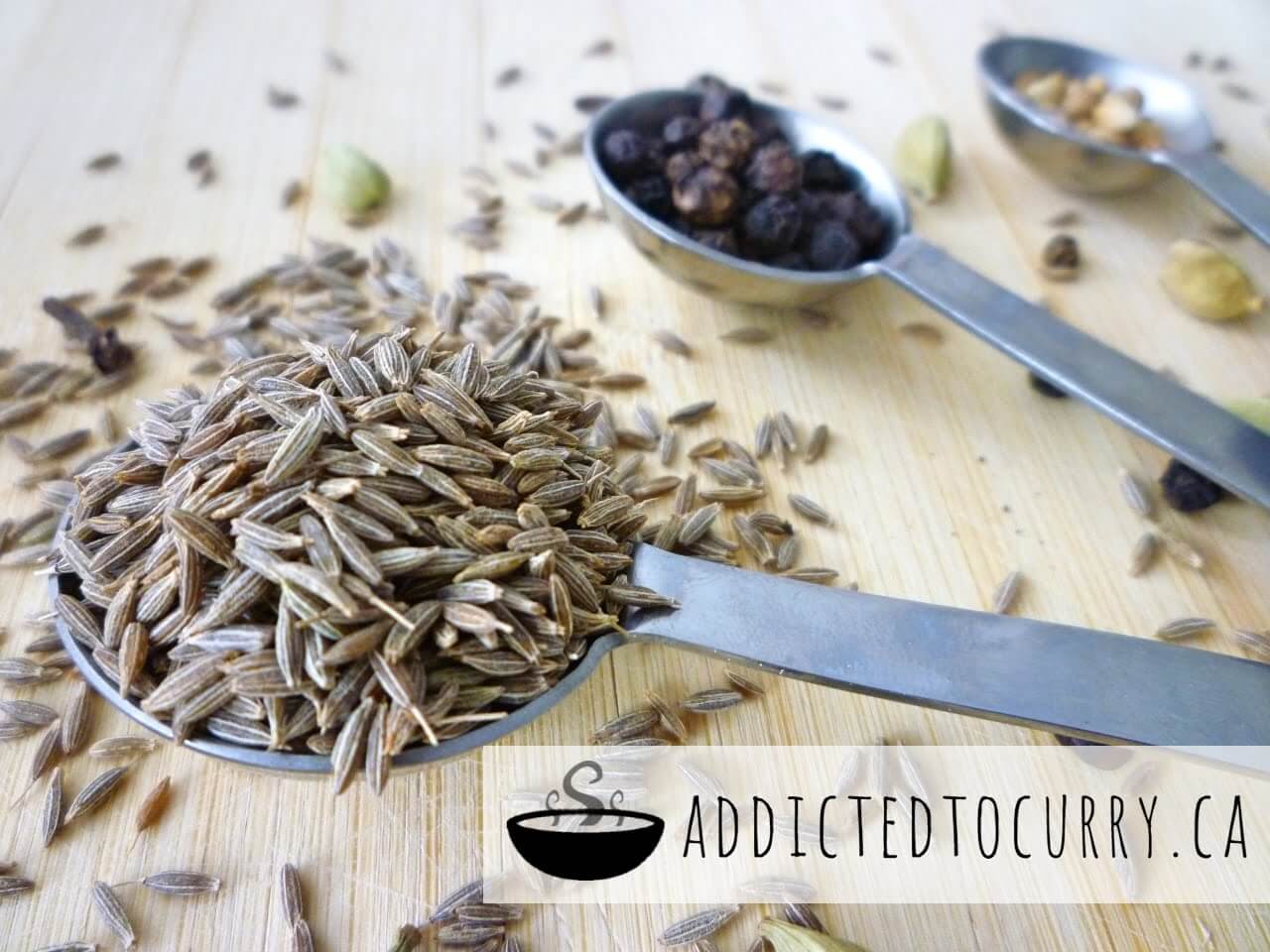 We use this blend a lot, and I mean it's used it in everything from curries, pastas to salads. It's pretty much considered a regular spice for us. Note: Even though I said you can swap out some spices for others I'd stick close to this initial recipe for the first couple of times before experimenting. And if you end up using as much as us I'd recommend investing in a coffee grinder.
You will need something to grind these spices a simple mortar & pestle, coffee grinder.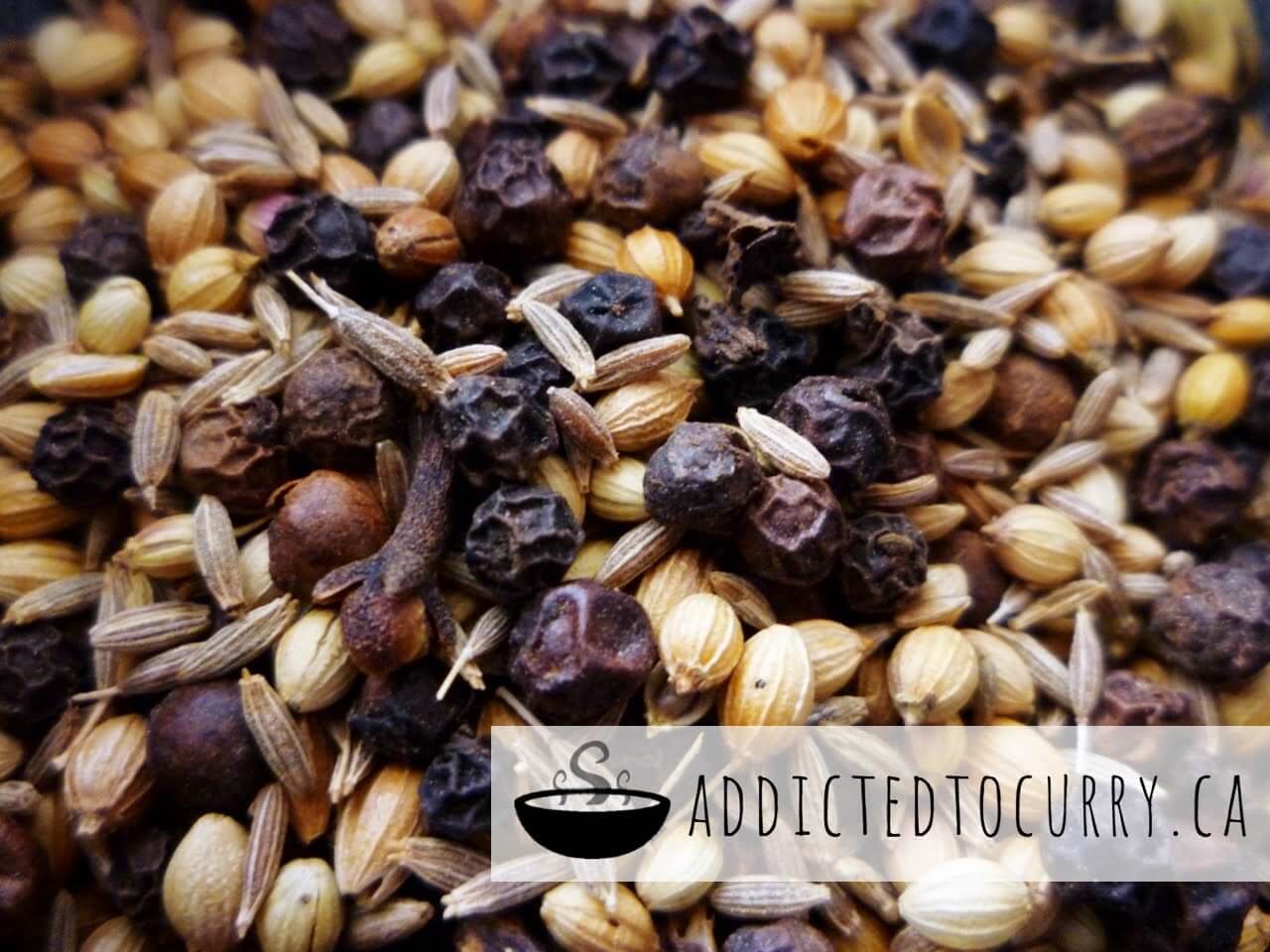 Ingredients
1/4 cup cumin seeds
2 tbsp cloves
2 tbsp black pepper
1 1/2 tsp cinnamon (optional)
1/4 cup Green Cardamom
1/4 cup grams Black Cardamom
4 Bay Leaves
1/4 cup Coriander seeds
Instructions
Place all ingredients into your grinding medium & grind at 15 second intervals. For coarse Garam Masala 30 - 45 seconds, medium grind 60 - 75 seconds and fine ground 90+ seconds. Make sure to do this in 15 intervals and check your blend as you go.