This Indian inspired dish is our take on a vegan friendly eggless scramble designed to be easy enough to cook at home in 25 minutes of less.
Tofu is a staple ingredient in our house hold and depending on how it prepared can taste amazing different. In this dish we created an eggless version of our Indian scrambled eggs. The ingredients can be swapped out such as peas for diced carrots or corn or simply removed based on your preference.
It's seasoned just enough with our home ground garam masala to be paired with any side from roti to toasted bread. So pretty much a nice robust dish that can be served at any meal.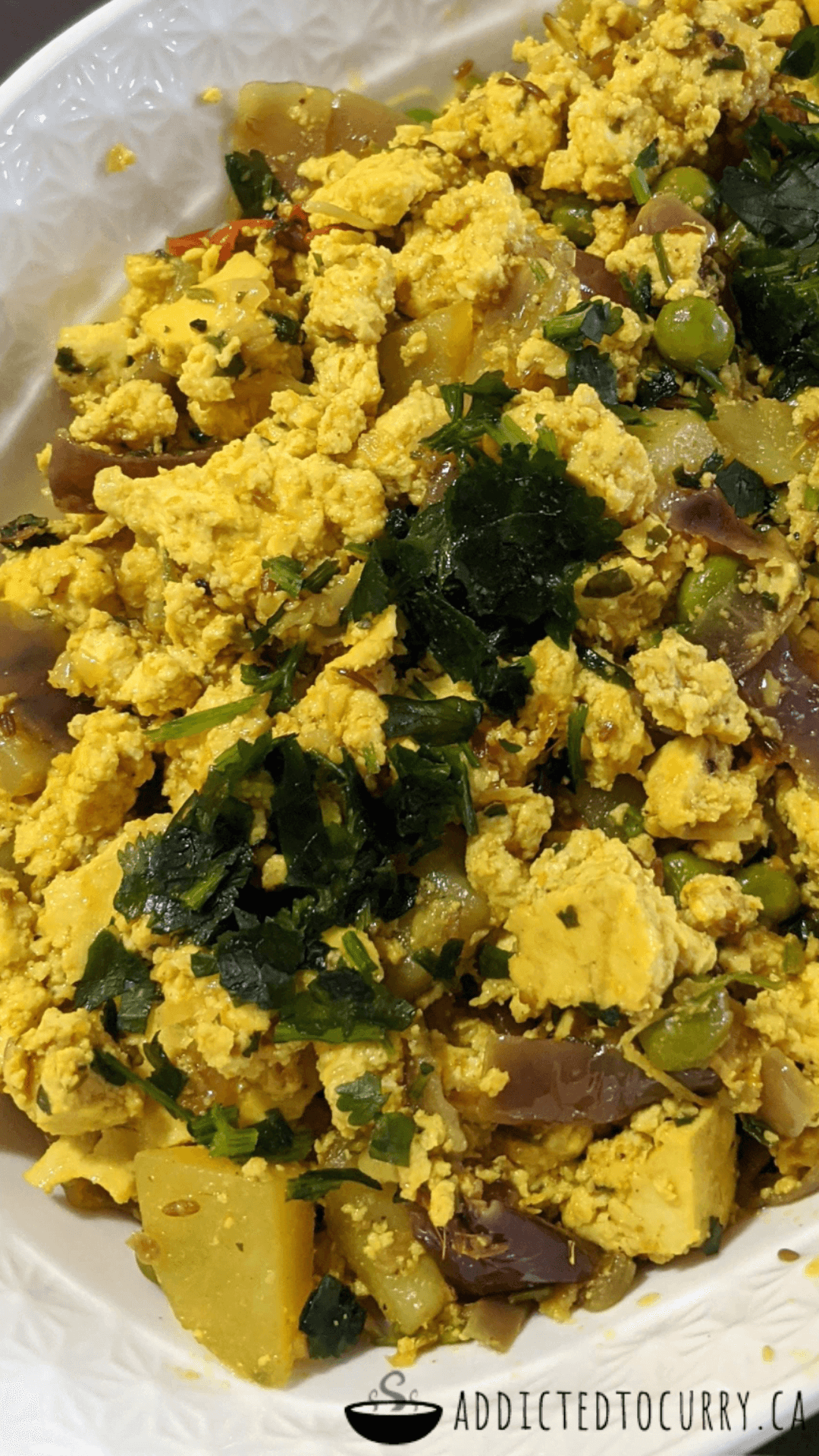 Ingredients
500 grams crumbled firm tofu
1/2 tsp cumin
1 large sliced onion
1 diced potatoes
1 medium diced tomato
1/2 cup green peas
1 tbsp garam masala
1 tsp tumeric powder
2 cloves minced garlic
1 thumb crushed ginger
1-2 minced green chilli peppers
Olive oil or vegetable oil
Coriander leaves
Salt to taste
Instructions
Saute cumin, garlic and onions with oil in a pan for roughly 3-5 minutes on medium heat.
Cook until onions start to caramelize then add in the potatoes, tomatoes, ginger and peas. Cook for 5 minutes until potatoes turn tender a bit.
Add  tofu, garam masala, tumeric, and salt. Stir well so the spices coat the tofu. Then cook for 8-10 minutes on low heat and it's done.
Garnish with coriander and chilli peppers and pair with roti or toast.